The Berlin Wall Art Collection features one-of-a-kind art created from and on authentic remnants of the historic Berlin Wall, including pieces from the Rainer Hildebrand Collection.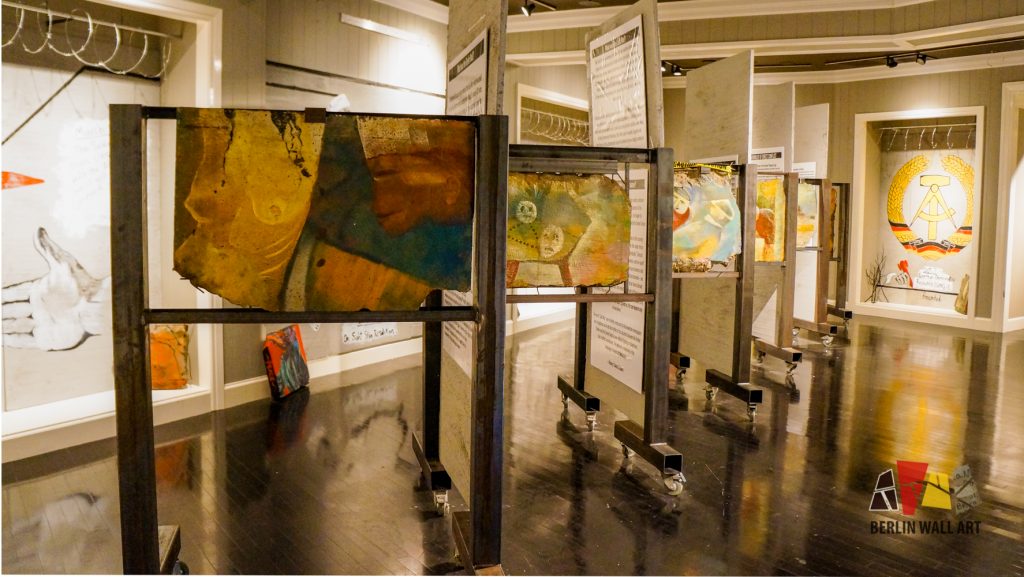 Own a Piece of History
Designed to honor, remind, and inspire, these powerful pieces of art are available for your collection. Whether you saw this wall when it stood in Germany, or if you are moved by its place in history, you will appreciate this collection of art created using authentic sections of the East Berlin Wall as the canvas. View our online portfolio to find the perfect piece.
Saved from Destruction
These one-of-a-kind pieces of art are created on pieces of the Berlin Wall from the Rainer Hildebrand Collection. The collection contains 350 authentic slabs of steel-reinforced concrete from the East German side of the Berlin Wall that were purchased just before the wall was dismantled, in order to preserve history.
Functional Art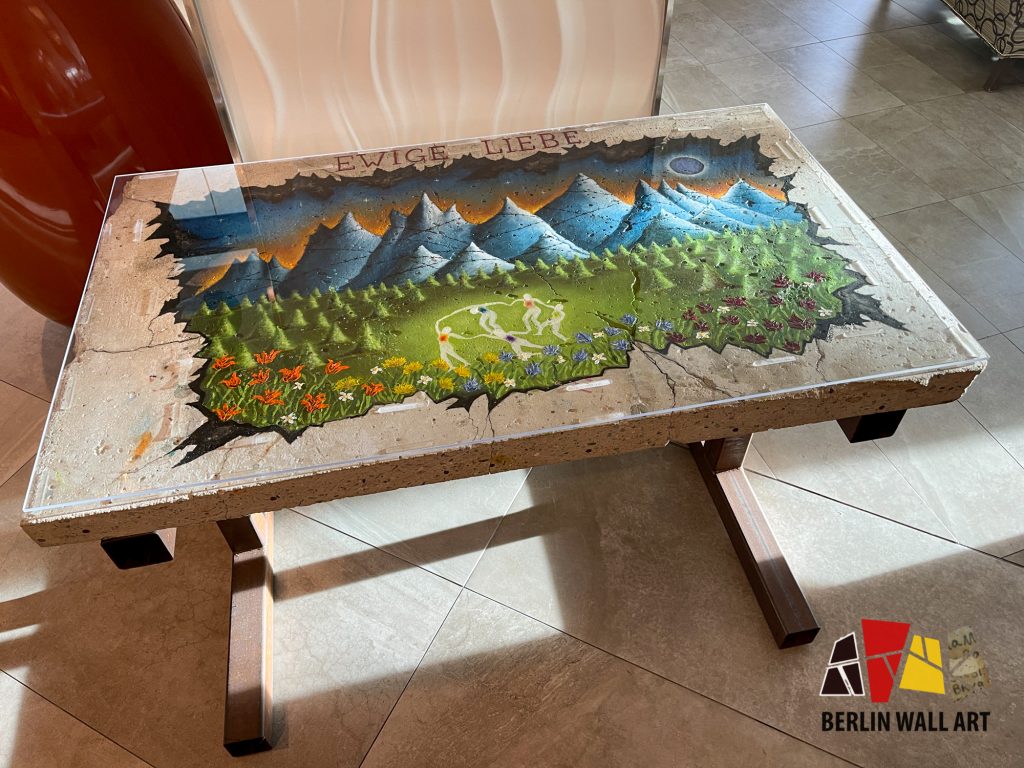 Our designers have created functional art from pieces of the historic Berlin Wall that can be used in your home or office. Our tables and benches, which originate from what was once a symbol of the Cold War period, can now act as a symbol of freedom as a modern furnishing.
---
Free Public Art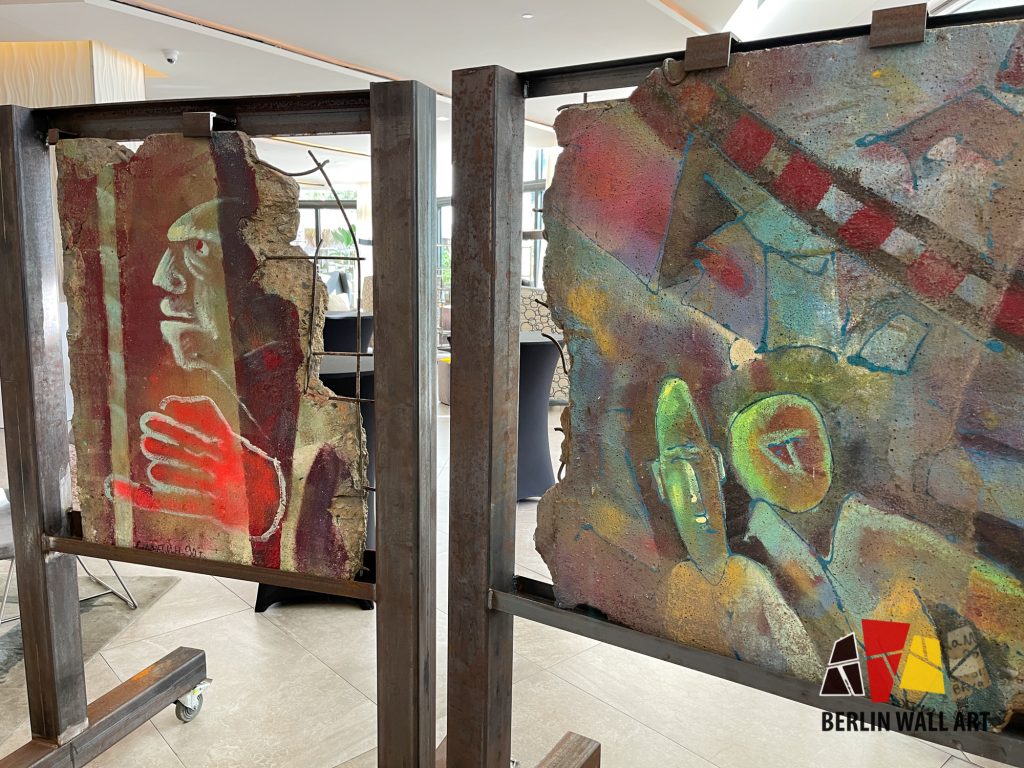 The Berlin Wall Art, LLC is dedicated to ensuring this art and the history it represents will not be forgotten. Accredited museums and municipalities can be awarded a piece of Berlin Wall Art for public display at no charge.
---
CONTACT INFO
Jim Thomas
Director
jthomas@berlinwall.us
(941) 725-2239